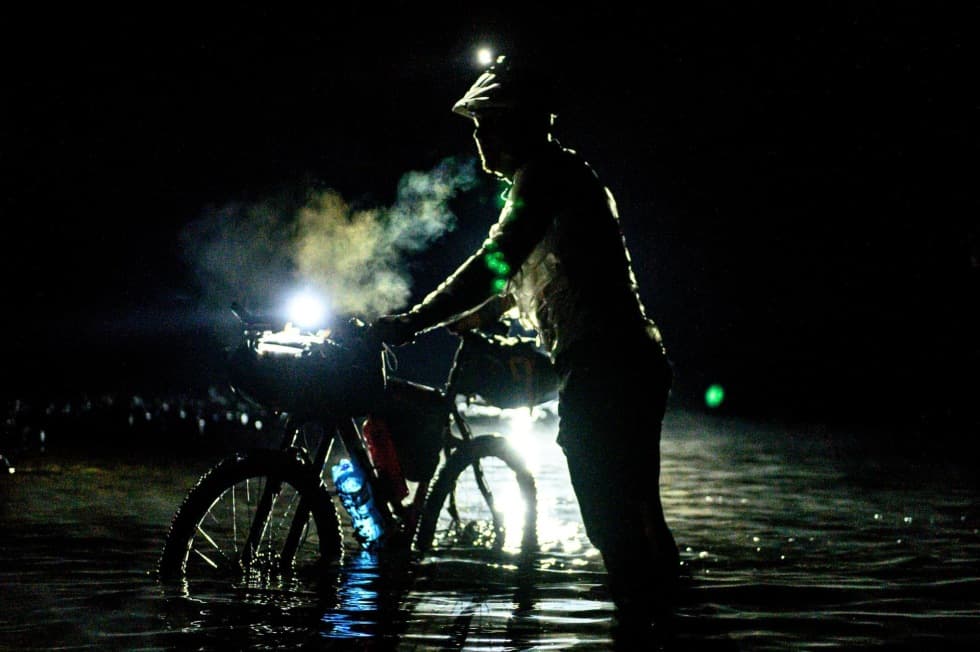 In today's digital world, electronics do not leave us even for Miles. On the contrary, competitors must carefully think about what specific electronics they will take with them and how and where they will obtain energy for them. It is electricity that is in short supply at Míly, and its lack can significantly interfere with your racing plans. In general, competitors can be divided into fans of batteries and fans of chargers. Batteries have the advantage that they can be found anywhere on the route and when they run out, you can easily buy new ones. On the other hand, they are heavy and if they are not of good quality, they run out very quickly. Chargers have the advantage of being lighter, but require regular stops at power sources for significantly longer periods of time.
light
Racers who ride at night need good lighting. There are a number of high-end bike and helmet front and rear lights. When choosing, it is good to be guided by the capacity of the battery and the luminosity of the light. For driving in the forest, we recommend a brightness of approx. 400 lm. Anything above is a benefit, anything below is quite dangerous. About 150 lm is enough for the journey. Brightness of 700 lm and above is pleasant for driving, but ruins the battery. Before choosing a suitable light, it is important to study how long the light lasts in a given brightness mode. For example, the highest brightness lasts a maximum of 2 hours, which is a very short time in reality. The ability to switch brightness modes is important. When you're fighting for every watt of battery, you like to reduce your lighting to the bare minimum.
Navigation
You must have energy to navigate. If you run out, you're done. Some navigations are battery-powered, and we consider this an advantage, because you can carry enough spare batteries with you or buy more along the way. Some navigation devices (mostly cycle computers) are recharged with a USB cable from the network. In such a case, racers are advised to pack a power bank or an external additional battery as a spare source in case of discharge.
BATERIEs
Batteries differ quite fundamentally in their quality and capacity. At Míla, we recommend choosing the best. A number of competitors use high-quality accumulators, or rechargeable batteries, which they continuously recharge along the way. Others use quality battery cells and carry an ample supply of spares. Lithium proved to be the best with the longest durability.
CABLES AND RESOURCES
Even fans of recharging do not have it easy. They need a sufficient number of power supplies and cables for their appliances and, above all, willing pubs and vendors who will allow them to connect this equipment to their electrical network. Even then, they still haven't won, because they have to wait until everything is charged, and in some cases it can take an hour or two, while the competitor stands and waits.